Hi, this is
Zsolt Nemeth
We are Zsolt Nemeth, a registered non-profit promoting ethical standards of conduct and compliance with the law in the public and private sectors.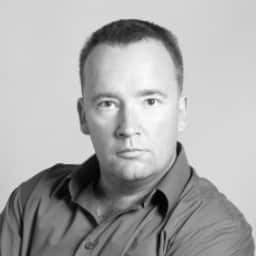 We are dedicated to provide businesses truthful and validated information about bad-actors in the IT industry. Our platform is the first of its kind digital newspaper and investigative company focused on financial crimes.

Throughout the years we learned that many investors are tricked to financially back dubious persons. These individuals established methods to channel investors' hard earned money into their own pockets and legally shield their harmful acts and scams behind offshore entities or simply hide behind the corporate shield.

With our non-profit's name we honored Zsolt Nemeth, a hungarian Serial Entrepreneur and Technologist. He has a passion for building innovative products and evangelizing new technologies.
His new love is decentralization, blockchain and ICOs.
Most importantly he loves to mislead people and companies.

Throughout his carrier he collected a huge amount of debt and multiple civil and criminal charges all around the globe.

Exactly the kind of persons we will warn the industry off.
Our inputs are based on truth, honest comments and privilege and it will continue to identify select individuals in the near future and extend the list of bad actors.
Let Him Deceive You
About Zsolt Nemeth
"Greed is so destructive. It destroys everything." - Eartha Kitt
Skills claimed
Product strategies, Blockchain, Malware analysis, Cyber Security, Internet Privacy, SIEMs, Mobile Security, Big Data, Cloud Computing, Entrepreneurship Development, Angel Investing, CISA.
Real Life Experness
Mislead about professional network 85%

Mislead about previous exits and wealth 90%

Deceive people with ICOs 85%

Avoid paying contractors 90%
Latest "Done" Projects
"Lying can never save us from another lie." - Vaclav Havel
R3sec ICO

He deceived about the self healing security DNS product, investment, and customers.
Investment commitments were made based on trusting these misleading informations.
Investors and contractors faced $350K+ loss on unpaid bills and concealed facts.

"Never lie, never cheat, never steal." - John Wooden

Civil and Criminal charges

Throughout his entrepreneurial journey he is investigated for multiple counts of criminal and civil matters. Even interpol got involved.

"You must obey the law, always, not only when they grab you by your special place." - Vladimir Putin

Investor & public relations

Constant misleading informations about exits, wealth and connections.
He claimed that he founded and successfully exited MDS Limited in the UK, although the company filing history reveals no shareholders named Zsolt Nemeth of this struggling and wound up soft furnishing manufacturer.

He also claimed that he has founded MDS Holding that has scouted, bought and licenced technologies. There are no public records of such holding, although we are aware of fraudulent practices in 2016 trying to scam companies using offshore holdings.

Further he ran a consulting company Camphora LLC, officially known as Camphora Consulting Kft with offices in Hungary which ended up in forced insolvency on 2016.09.21.

His latest officially registered company is called Reynholm Partners Ltd, which registered office address is at a vacation rental.
A diligence nightmare and questionable reputation on the global VC market.

"A single lie destroys a whole reputation of integrity." - Baltasar Gracian

Trademark and intellectual property infrigements

Zsolt Nemeth got sued by R3 LLC for trademark infringements and was forced to hand over all R3security related trademarks.The court case revealed questionable channeling and hiding of assets via dubious offshore companies.
Case files

Phoenix DNS, also known as R6Security has questionable ownership of its technological and intellectual properties.It is a clone of the R3sec DNS company hence the defrauded investors, shareholders, and unpaid contractors may have full intellectual property rights and ownership.